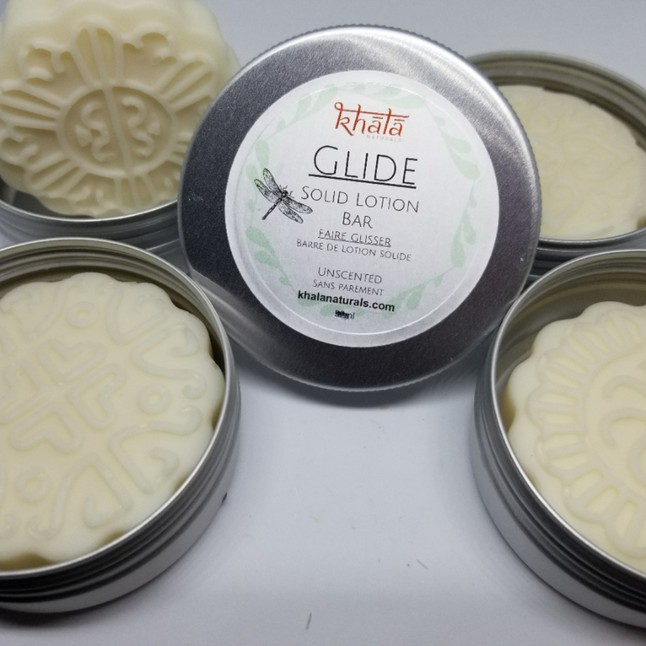 Glide Lotion Bar
Say good-bye to lotions that leak in your purse or gym bag!
This solid face and body lotion bar is perfect for travel, the cottage/cabin, or in the tote bag.
Comes in a reusable metal tin for protection. Just keep it out of the sun (if it does get warm, just pop it back in the fridge to get it back to a solid state).
Based in cosmetic grade beeswax so it will not stain clothing. Kokum butter has been used for its similarity to cocoa butter (fast absorption into skin) but has no smell.
Directions: Warm the bar between your hands and then massage onto dry skin. Your body heat will melt just enough to absorb exactly what you need.
This version is unscented but future scented versions are coming.
Ingredients: kokum butter, beeswax, mango butter, babassu oil, arrowroot powder, apricot kernel oil
60 ml
Do not use if allergic to any of the ingredients in this product.

sold out