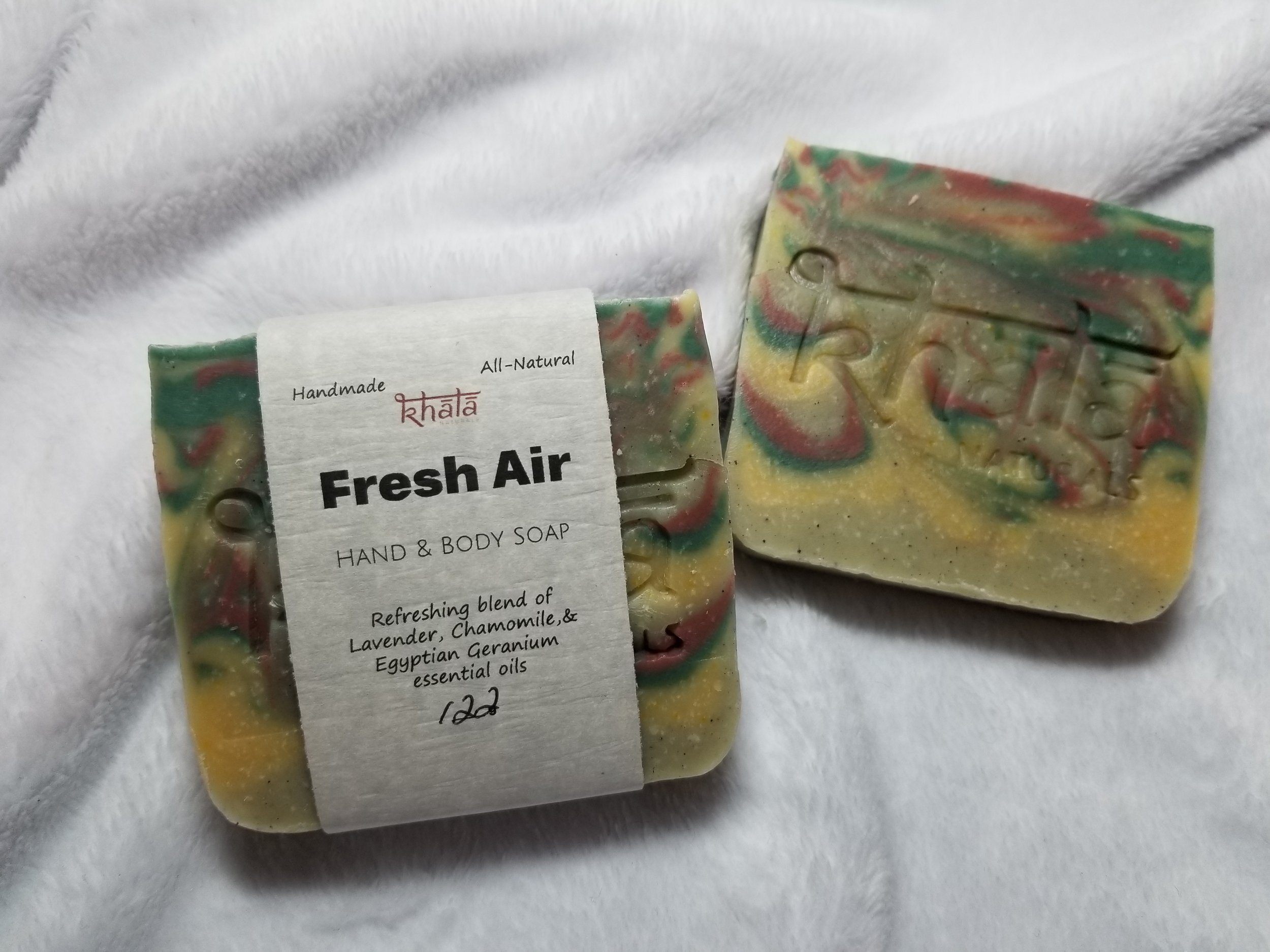 Fresh Air
Take a deep breath and inhale the fresh aroma of spring with this naturally coloured hand and body soap.
Lavender, Egyptian Geranium, and Roman chamomile essential oil whisk you away to an English garden fit for a queen.
Naturally coloured with clays and root extracts.
Large bar format is available as well as a flower shaped soap.
Pregnant women should consult their doctors before using products with essential oils.
Those with an allergy to daisies should not use this product.
Do not use if allergic to any of the ingredients in this product.

Ingredients: organic olive oil, organic coconut oil, unrefined and raw shea butter, sweet almond oil, organic avocado oil, organic castor oil, raw cocoa butter, water, sodium hydroxide, chlorophyll, indigo powder, Australian pink clay, annatto, lavender, Egyptian geranium, and roman chamomile essential oils.