Flower Power Balm (All Ages)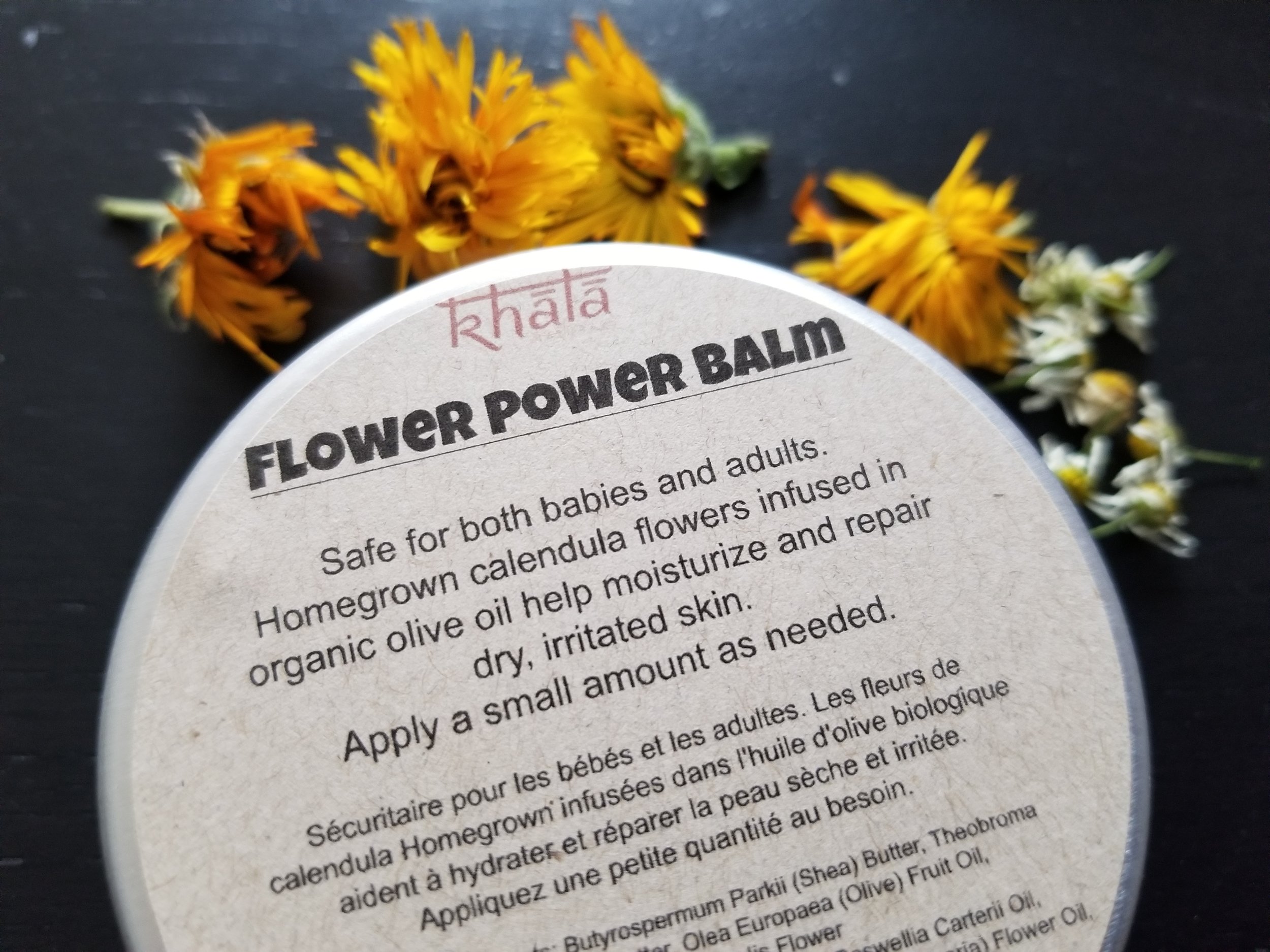 Flower Power Balm (All Ages)
All natural skin balm for chapped skin or diaper rash. Safe for use on babies and children.
Ditch the products that have petroleum as an ingredient! This vegan balm uses homegrown calendula solar infused in organic olive oil, raw shea and cocoa butter along with castor oil.
A gentle blend of frankincense, myrrh, lavender, and German chamomile soothe dry, chapped, irritated skin quickly with no greasy feeling. The pretty blue hue comes from the chamomile (no dyes were added).
Comes in a reusable tin.
Pregnant or nursing women should consult a doctor before using products with essential oils.
Do not use if allergic to any of the ingredients in this product.